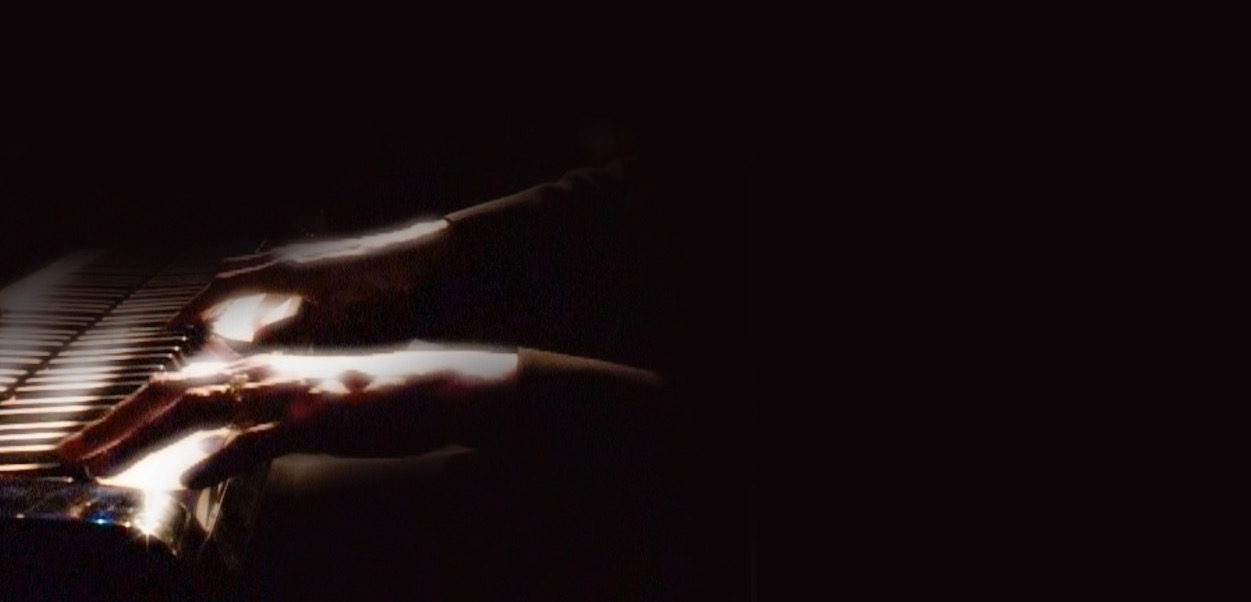 A 25th anniversary concert
10/15/22 AT 7:30 PM
Dee Daniels and the sister Jazz orchestra
The BlueShore Financial Centre for the Performing Arts of Capilano University is celebrating its 25th year of presenting music concerts. Dee Daniels was the first artist to be presented in the 25-year-old series. What better occasion for a return performance by Dee. She will share the stage with the Sister Jazz Orchestra big band.
unforgettable: nat and natalie
09/08/22 AT 7:30 PM
Dee Daniels and
Denzal Sinclaire with the
Orchestra Indiana (Muncie, IN)
Paying homage to Nat King Cole and his daughter, Natalie Cole, Dee and Denzal team up for this unforgettable performance that will feature songs like "The Very Thought of You," "Mona Lisa," "Route 66," "L.O.V.E.," "Smile," "Straighten Up and Fly Right," "When I Fall in Love," "Almost Like Being in Love," "Nature Boy," "I've Got Love on My Mind," "This Will Be," and "Unforgettable."
great ladies of swing
07/22/22 AT 7:30 PM
Dee Daniels and the
Victoria Symphony orchestra
Kick off summer celebrations with iconic jazz diva Dee Daniels! Her dazzling four-octave + range will be on full display, in a collection of timeless standards by swing legends Ella Fitzgerald, Billie Holiday, Peggy Lee, and Sarah Vaughan. Includes such classic hits A Tisket A Tasket, Fever, Can't Help Lovin' Dat Man, Makin' Whoopee, and Mack The Knife, among others. Join Dee at the beautiful Royal Theatre.
The great american swingbook
07/12/22 AT 7:30 PM
Dee Daniels and the
Rhine Phillis ORCHESTRA
Dee travels to Koblenz, Germany for a special concert with the Rhine Phillis Orchestra known locally as the Big Band of the Rheinish! She will be performing big band arrangements of some of the greatest songs from the American Swingbook. She will be joined on stage by the band's New York based musical director, drummer, arranger, educator, and composer, Dennis Mackrel.
a Jazz nite to remember
06/18/22 AT 7:30 PM
DEE DANIELS AND Denzal Sinclaire
Dee and Denzal team up again in Regina, SK to present songs from their Symphony Pops program "Unforgettable: 100 Years of Nat and Natalie Cole" along with jazz standard favourites!
Jazz affair 2022
05/27/22 AT 6:30 PM
DEE DANIELS AND Denzal Sinclaire
After a long 3 year wait, the Friends of Nanaimo Jazz Society is proud to announce Jazz Affair 2022, featuring Dee Daniels and Denzal Sinclaire. Join us on this special night as we welcome world-class vocalist Dee Daniels joined by two-time Juno Award nominee Denzal Sinclaire with their all-star rhythm section. Dee and Denzal will be supported by opening acts from Nanaimo's jazz students.
So Long...
05/14/22 AT 7:30 PM
Dee Daniels with the marcus mosely chorale
Artistic Director Marcus Mosely has decided it's time to end on a high note. "Comes the Time We Have to Say So Long" (named for Mosely's affection for the Carol Burnette show in his youth), will feature favourites from the Marcus Mosely Chorale's impressive song portfolio. After ten glorious years of making music together, the Chorale will hold their final show on at St. Andrews Wesley Church (1022 Nelson Avenue, Vancouver). The show will include the amazing Dee Daniels, one of many artists who have sung with the choir over the years.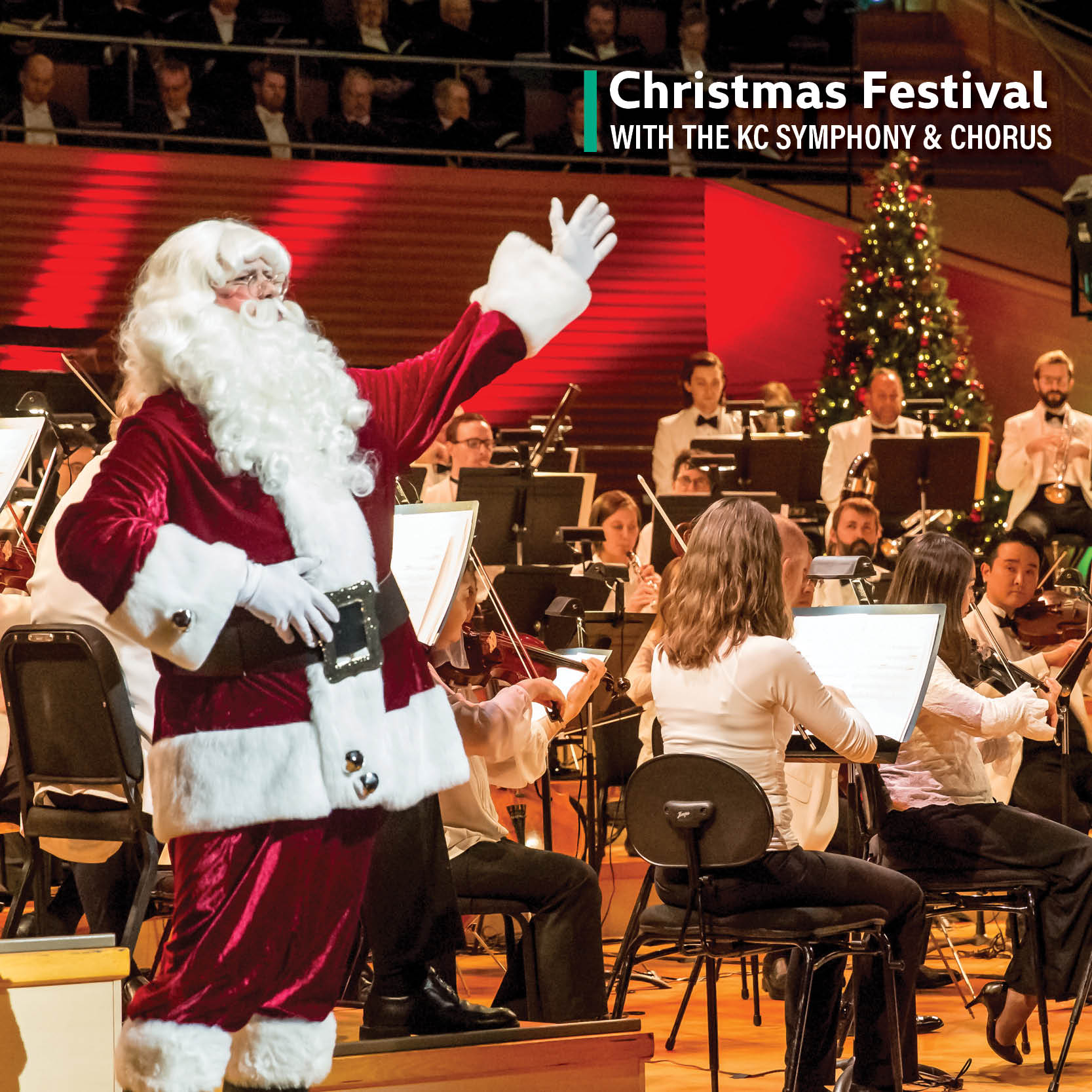 PURCHASE TICKETS HERE or call (604) 770-1088
LEGENDS OF SWING
04/23/22 AT 7:30 PM
Dee Daniels and the HAMILTON PHILHARMONIC ORCHESTRA
Having performed alongside jazz greats and orchestras around the world, Dee Daniels is a unique Canadian talent known for her impressive vocal range and soulful jazz stylings. Daniels joins the HPO with guest conductor Karl Hirzer for a fun and fabulous evening dedicated to the great ladies of swing: Ella Fitzgerald, Billie Holiday, Peggy Lee and Sarah Vaughan.
Dee Daniels and the UPS Jazz Orchestra
04/14/22 AT 7:30 PM
UNIVERSITY OF PUGET SOUND
Dee Daniels and the University of Puget Sound Jazz Orchestra perform a special Valentine's Jazz Evening at Schneebeck Concert Hall on the UPS campus, 1500 N. Warner St., Tacoma, WA 98416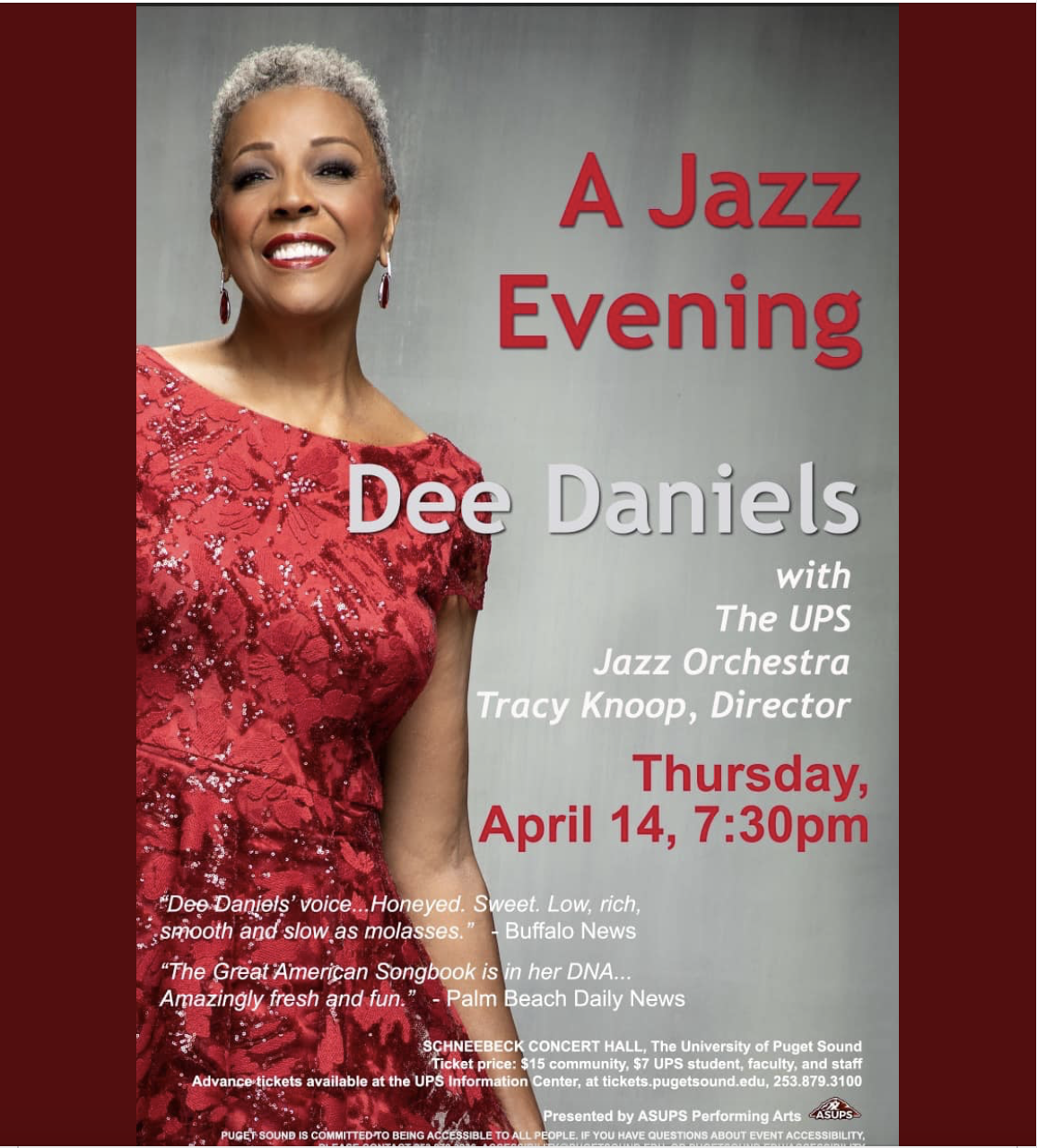 PURCHASE TICKETS HERE
Los Angeles Athletic Club
04/03/22 AT 2:00 PM
Dee Daniels and the L.A. Allstars
Dee returns to Los Angeles after a decades-long absence. Join her with an all star lineup of Southern California musicians including Tamir, Hendleman (piano), Rickey Woodard, (tenor), Clayton Cameron (drums), and David Ross (bass). This concert promises to be a real swinging affair!
TICKET PURCHASE INFO COMING SOON!
Jazzvoice.com performer workshop with Dee Daniels
02/21/22 AT 6:00 PM (PST) / 9:00 PM (EST)
A JAZZ SINGER'S GUIDE TO A GREAT PRESS KIT
Join Dee live on Zoom (or watch the replay on your schedule) as she presents her workshop on creating a great press kit. This workshop is one of the many ways to learn at JazzVoice.com
BOOK HERE
2022 Solon Vocal Jazz Festival
02/17-19/22
CONCERT, CLINICS, & ADJUDICATION
The Fifth Annual Solon Vocal Jazz Festival in the Solon Center for the Arts in Solon, Iowa welcomes this year's featured performer, Dee Daniels! Dee will also conduct clinics, and will be one of the adjudicators during the festival.
THIS EVENT IS FULL
A VSO Pops Christmas with Dee Daniels
Stream on demand
LONDON DRUGS VSO POPS
Vancouver jazz diva Dee Daniels joins the Vancouver Symphony Orchestra to enchant all with the magical music of Christmas. Hear some of your favourite Christmas Carols sung in Dee's award winning jazz styling, flavoured by her blues and gospel undertones.
VIEW HERE
ELLINGTON SACRED MUSIC CONCERT
12/26/21 AT 7:30 PM
SEATTLE REPERTORY JAZZ ORCHESTRA
Dee is reunited with the Seattle Repertory Jazz Orchestra in the presentation of Duke Ellington's Sacred Music Concert at Town Hall in Seattle. Purchase you ticket to attend the live performance or for live streaming in the comfort of your home!
PURCHASE TICKETS HERE
THE Midwest Clinic 2021: AN INTERNATIONAL BAND AND ORCHESTRA CONFERENCE
12/17/21 AT 7:30 PM
COUNT BASIE BIG BAND PREMIERE
Dee has been invited to share the stage with the great Count Basie Big Band in the premiere of Dennis Wilson's, Suite for Swing Orchestra. The event is to be held at the McCormick Place in Chicago.
THIS IS A PRIVATE EVENT
Dee Daniels Interviewed by Gary Henry for FFTC (Fit for the Call)
05/07/21 - ORIGINAL PRESENTATION DATE
*ARCHIVAL VIEWING STILL AVAILABLE
HERE
Gary Henry, founder of "Fit for the Call", interviews renowned Jazz & Gospel vocalist DEE DANIELS about the making of her uplifting and inspiring new cd, THE PROMISE DELUXE EDITION. Download at your favourite music platform, www.cellarlive.com, or www.deedaniels.com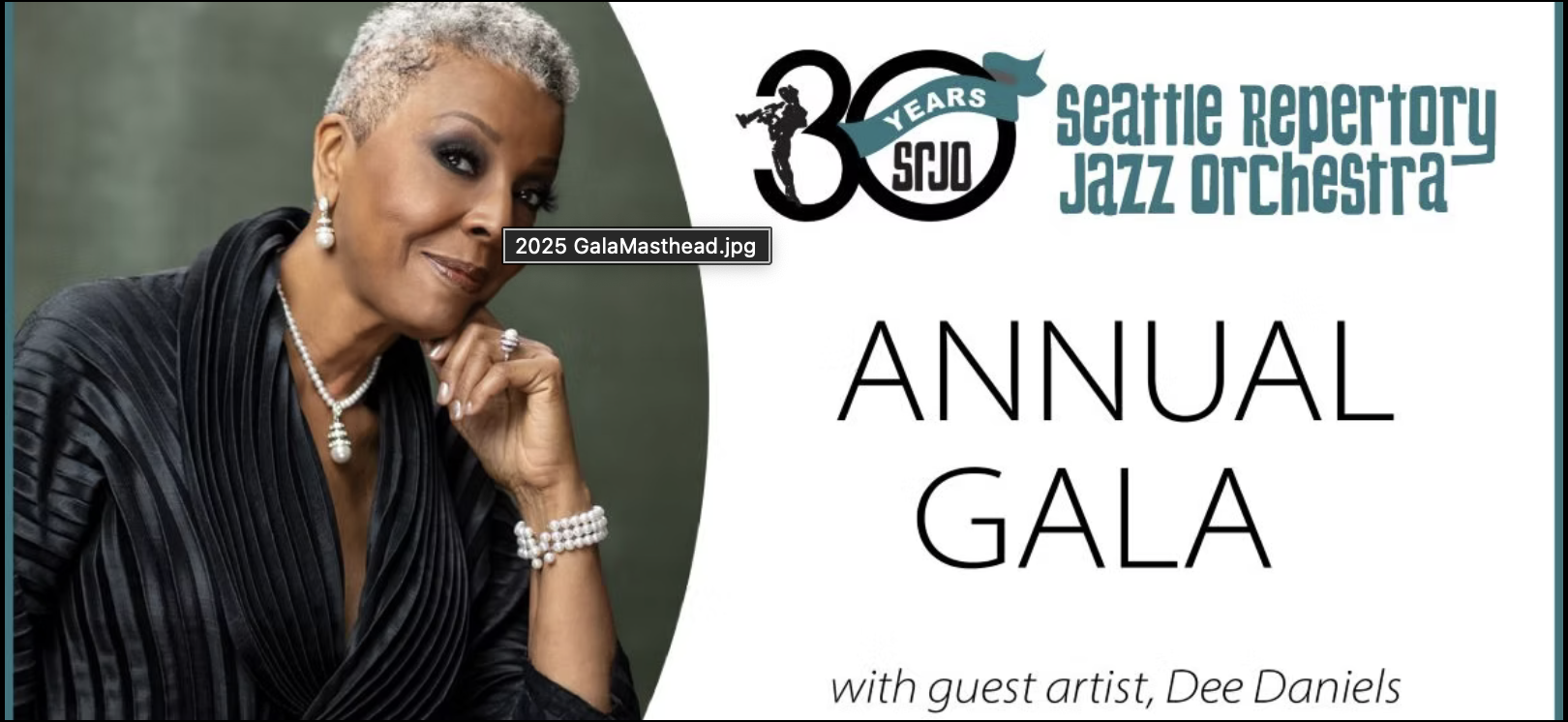 FOR THE LOVE OF SONG: Dee Daniels AND THE VSO
THE VANCOUVER SYMPHONY ORCHESTRA PRESENTS ITS FIRST POPS PROGRAM FOR THE SEASON.
*ARCHIVAL VIEWING STILL AVAILABLE
HERE
The VSO Concert Hall Pops Series is kicked off with Dee, the VSO, and Maestro Andrew Crust performing songs from the Great American Songbook. The program will also include the premiere of an original composition by Dee entitled The Ballad of John Lewis!! The concert will be video-recorded with five cameras and will be streamed for viewing on November 7th at 7:30 PM (PST). As a bonus, there will be a fun and informative interview with Dee and Maestro Crust. To view this program you can subscribe for as little as CDN$9.99 + tax which gives you 7 days of viewing this and other VSO shows.
______________________________________________________________________________________________________________________________________